BeWell Care At Home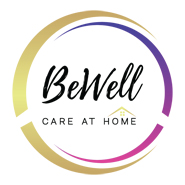 Welcome! How may we serve you today?
My name is Shoshanna Brown. I am a Care Navigator and an Elder Care Consultant. As my own parents begin to enter their golden years of life. I have made arrangement so that they can age and bewell wherever they call home. This takes planning and can be very stressful to loved ones. For these reasons I have made it a point to specialize in care management, care navigation and transitional care for the elderly.
I understand elder care on the personal side, the family side and the business side.
I work with long distance family caregivers caring for their loved ones who are retired executives as well as families in the sandwich generation who do not want the stress of family caregiving but WANT to see their loved one thrive in the place they know by heart - their home, on their own terms regardless of their medical diagnosis.
My clients include adult professionals seeking help for their aging loved ones, long distance family caregivers needing help to navigate the elder care and retirement living industry, assisted living facilities who need navigators to help their residents to stay in the facility longer, attorneys and guardians seeking help for their clients.
Here is why I enjoy such a fine reputation.
I am a daughter, a nurse, a fellow parishioner and a council member of the Elder Care Planning Council of Connecticut. My personal and core values is popularly known as i.C.A.R.E.
INTEGRITY
COMPASSION
ADVOCACY
Resourcefulness
Excellence
Request Help or Info in the Form Below