Wellness & Aging Matters LLC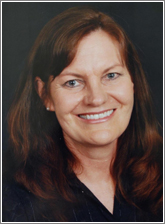 Welcome to Wellness & Aging Matters.
My name is Carol Lumsden Van Leeuwen.
I am the Chief Geriatric Wellness Officer at Wellness and Aging Matters.
My first love was exercise and fitness and then as a young girl, my eldest brother became ill, so suddenly my parents and my siblings had to learn how to become family caregivers.
My parents were professionals and business owners, so I saw firsthand what it means to provide care to a loved one, take care of career demands, and still manage to have a family and personal life.
After three plus decades of nursing, I found that I really enjoyed working with older adults, especially those who are motivated to remain young-hearted and active.
That love for fitness and wellness pulled me into wellness coaching with specialization in the care of people challenged with Parkinson's Disease.
I am a strong believer that you may have Parkinson's, but it does NOT have to have you.
In my experience, I also discovered that many older adults have a difficult time navigating our fragmented elderly healthcare system, especially those who do not have adult children or family members who are able to provide care and support.
I have combined my experience as a family caregiver, a nurse specialized in functional fitness for Parkinson's patients, a wellness coach and a good neighbor into an independent geriatric wellness practice called WELLNESS & AGING MATTERS LLC.
I personally welcome you and look forward to being of service to you and your loved one.
Who We Serve
At Wellness & Aging Matters, we work with families in the sandwich generation who do not want the stress of family caregiving but WANT to see their loved one thrive in the place they know by heart - their home, on their own terms regardless of any life limiting conditions.
Our clients are;
Active retirees who want to remain as well and as independent as possible
Older adults who need assistance managing medications and chronic symptoms
Busy executives who need caregiving services for their aging loved ones
Long distance family caregivers needing help to navigate the elder care and retirement living industry
Parkinson's patients who want to stay active, functional and as well as possible
Assisted living facilities and retirement communities who need navigators to help their residents to age in place for as long as possible
Attorneys and guardians seeking help for their clients and wards.
Services we provide
Our services are delivered through three departments: Transitional Care Coordination, Chronic Illness Management & Geriatric Wellness.
TRANSITIONAL CARE COORDINATION
This is a service that helps family members find and explore information, recommendations, options, answers, and solutions when a loved one is going from one level of care or place of care to another. A daughter who lives out of state might use transitional care coordination when she needs to know if it is time for her 85-year-old mother to move to an assisted living facility or if she wants to know how to find the right doctor or the right service provider for her mother.
CHRONIC ILLNESS MANAGEMENT
This is the service that helps the older adults who suffer from chronic health conditions learn how to manage chronic symptoms, stay home, stay as well as possible, thrive, stay out of the emergency room, and prevent unnecessary hospital readmissions. This service helps health care providers to organize, coordinate and deliver the best quality of care possible under the circumstances at hand.
GERIATRIC WELLNESS
This service helps older adults to strive and reach optimal wellness through medication compliance, adequate nutrition, hydration, sleep, mobility, exercise and laughter.
Request Help or Information by filling out the form below