Ann Wieringa Associates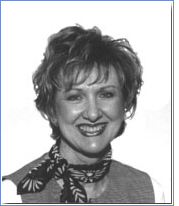 Ann Wieringa is a Long Term Care Specialist in the Dallas area. Ann helps people recognize the potential risks associated with needing long term care and works with them on possible solutions.
Ann's motivation to serve and assist her clients in their needs and concerns over long term care developed from her personal involvement with her family as they became the primary caregiver to her mother when she developed Alzheimer's. As Ann's mother declined in health, the financial, physical and emotional burden placed upon the family was overwhelming. Ann has first-hand experience with the needs and concerns of not only the senior in need of Long Term Care, but of the family as well. Ann understands that Long Term Care and the impact on the family is multi-generational, and she is dedicated to helping families decide how to prepare for possible Long Term Care needs.
Ann is a licensed Texas insurance agent, and a life-long Dallas resident, where she lives with her husband. She attended Dallas schools, and continued her education at Austin College in Sherman, Texas, and SMU. Her family attends church at Hillcrest Church, where she is active on various committees. She is a member of Toastmasters International, and BNI Networking Group, and volunteers with Women of Vision, a Dallas chapter of World Vision.

The many benefits of long term care insurance include:
Help preserve your financial independence
Increase your choice of care and caregiver
Help protect your assets and standard of living
Leave your assets to your family, church, charitable organizations, etc.
Help relieve the financial and emotional burden on family members
Perhaps one of these benefits strikes a chord with you as you think about your future, or maybe you have experienced the need for long term care firsthand.
I would like to give a brief summary of the features of a long term care policy with the top providers of LTC insurance. Key features are:
No elimination period for covered care in your home; and time spent in Home Care can count as an elimination period for facility care
An innovative, optional Privileged Care Coordination service to assist you at time of claim
Choices of receiving care where you want it
Choose your own caregivers
A combination of a LTC policy with a death benefit, and growth in your benefit account

I can help you with and provide information on:
Long Term Care
Medicare Supplement
Life Insurance
Medicare Advantage
Annuities

I want to provide you with professional and personal service, please contact me today!
Request Help or Info in the Form Below